Data Digitization Service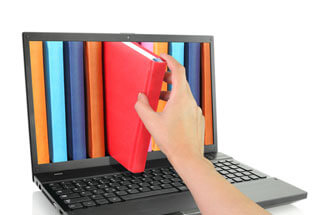 Data digitization AKA document digitation is a methodology in which data or information is extracted from various resources like books, newspapers, websites, video and audio files, etc. This data is then compiled and converted into a digital format that can be stored and shared via computer systems. Data can be converted into versatile formats like Excel, Word, HTML, XML, Text, Access, GIF, JPEG, ASCII, RTF, etc. This process is a crucial part of the back office and it is deployed to convert huge volumes of data into a digital format.
Why Outsource Data Digitization Services
In spite of the fact that data digitization is a crucial process for any enterprise, it is best to outsource it. You need a force of competent individuals to handle it and hiring full-time employees will surely be an added expense. Apart from this, if you are considering downsizing then outsourcing data digitization process will surely be a great idea. You will obtain data in the desired format without worrying about errors, as the outsourcing service provider will be responsible for them. When you choose to outsource a process like data digitization, you have more time and resources within the organization's infrastructure for core processes. So, outsourcing this process will surely be a lucrative decision for your commercial organization.